Three-level table
THREE-LEVEL, FOLDING TABLE FOR EXPOSITION
Ideal for merchants to expose their goods. Strong and stable, it facilitates the placement of products.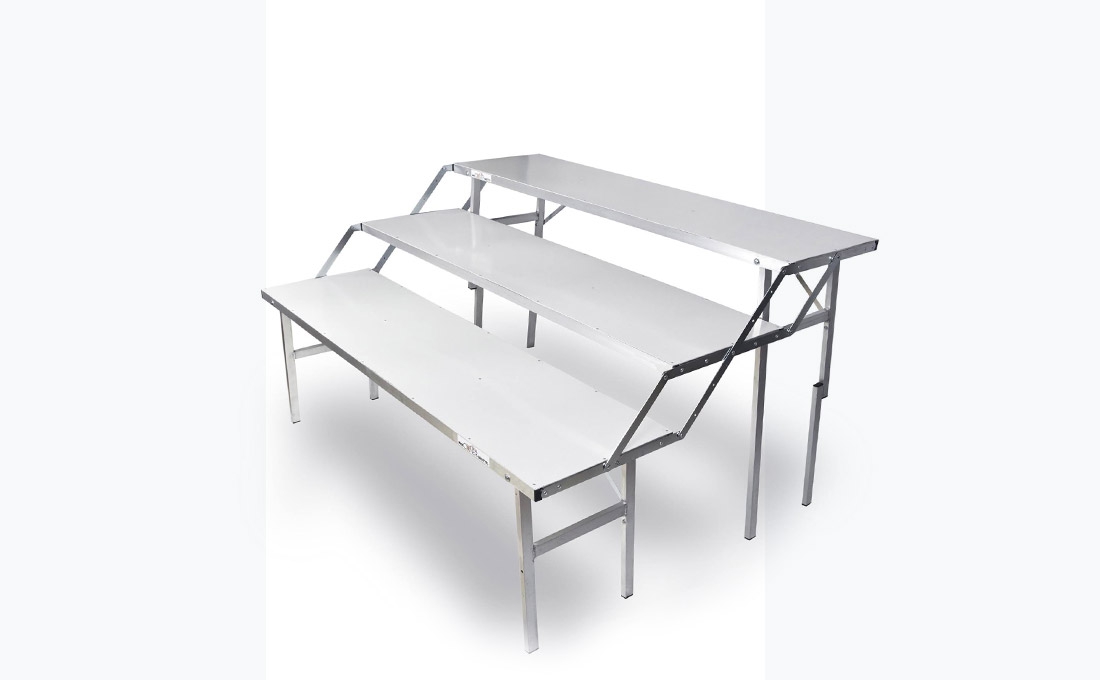 UNFOLDED TABLE
From a small dimmension, you get a large table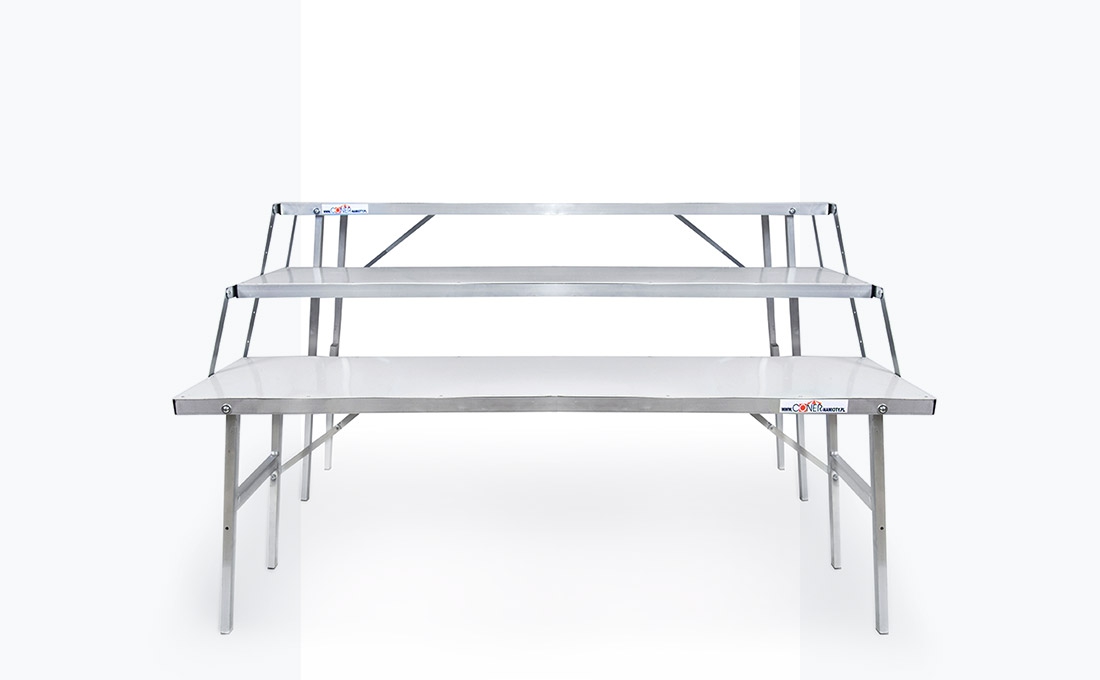 ‹
›
MATERIALS AND TECHNOLOGY
The table is available in two versions:
Aluminum - construction and legs made of moulding 18 × 30 with a wall thickness of 1.2 mm.
Steel - galvanized silver structure made of moulding 10 x 20 with a wall thickness of 1 mm, leg moulding 20 × 30 with a wall thickness of 1 mm.
Countertops are made of white PVC with a thickness of 2 mm, characterized by high resistance to atmospheric factors, high mechanical strength, impact resistance and high rigidity.
The side crossbars are made of galvanized steel. Each countertop has two additional reinforcements in length, so that the table can withstand high loads.
For opening / closing the table does not require any tools and it only takes 30 seconds.
OVERALL TABLE DIMENSIONS
| | Width | Depth | Height |
| --- | --- | --- | --- |
| Size when unfolded | 150 cm | 120 cm | 82 cm |
| Size when folded | 150 cm | 50 cm | 10 cm |
| Size of a single countertop | 150 cm | 40 cm | - |
Placement of each countertop
| Level I | Level II | Level III |
| --- | --- | --- |
| 48 cm | 65 cm | 82 cm |
The weight of the table
| | |
| --- | --- |
| Steel table | 18 kg |
| Aluminium table | 13 kg |